Canadian Payroll Systems - Payroll and HR Services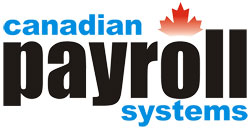 Since 1997, the mission of Canadian Payroll Systems (CPS) has been to provide the most advanced online technology solutions to employers and payroll service providers. We were very proud to be the first Canadian company to offer an internet-based solution for in-house payroll processing. Today, clients from across the nation use our web-based solutions to process payrolls for thousands of employees each month.
Payroll Experts in Canada
CPS is 100% Canadian owned and is comprised of a select group of industry specialists whose expertise and dedication provide companies with a cost-effective, online solution to external payroll service bureaus. With our suite of payroll experts, we are proud to provide a comprehensive list of service to companies across the nation.
The success of CPS is rooted in the continual improvement of our products and services as well as our company culture. We are committed to providing a flexible, enjoyable work environment. This encourages the CPS team to strive for greater heights and to help our customers achieve high levels of satisfaction.
CPS is an affiliate of CanPay Software Inc., established in 1985. CanPay is the developer of the GrandMaster Suite, GrandMaster II, and eNETEmployer payroll programs (used by thousands of companies from coast to coast), and eNETInbox, Canada's first online pay stub and T4 storage solution.
---
Looking for a Payroll Solution in Canada?
Canadian Payroll Systems (CPS) provides Payroll and Human Resource software and online solutions for thousands of companies across Canada. If your business has a unique payroll or HR need or you are simply looking for an alternative to your current method, contact us today. We can offer you a customized solution that will suit your unique business requirements. Please call 1-800-665-5129 or send an email request to: sales@canadianpayrollsystems.com.